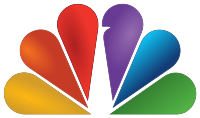 Buckley, who succeeds Bill McNabb as CEO on Jan. 1, was asked at the 2nd-annual Evidence-Based Investing conference what keeps him up at night.
"Cyber," he replied at Thursday's conference in New York. "It is front of mind all the time. It's a huge investment for us."
"You have to make sure you have defense in depth. Making sure you have a strong perimeter."
The executive said he feels the burden for the retirements of millions of clients and the firm's trillions of dollars in assets.
"I'm already stressing myself out [talking about it]," he said.
Buckley also responded to criticism that the rise of passive indexing hurts the "price discovery" of assets or at what valuations companies should accurately trade based on fundamentals.
READ MORE