We are the European office of the International Society of Automation and our focus is on training all around the world. If you have any questions please email us on info@isaeurope.org
The International Society of Automation (www.isa.org) is a nonprofit professional association that sets the standard for those who apply engineering and technology to improve the management, safety, and cybersecurity of modern automation and control systems used across industry and critical infrastructure.
Founded in 1945, ISA develops widely used global standards; certifies industry professionals; provides education and training; publishes books and technical articles; hosts conferences and exhibits; and provides networking and career development programs for its 40,000 members and 400,000 customers around the world.
By becoming an ISA member, you'll benefit
in technical knowledge,
career and skills development,
shared experiences and successes,
and lasting friendship and belonging
from an association that has represented the needs and interests of automation and control professionals since its inception in 1945.
ISA Interchange
The official blog of the International Society of Automation (ISA).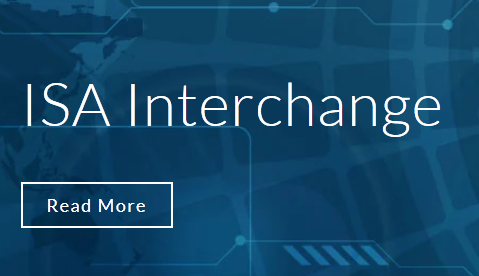 Upcoming training offerings
Upcoming Events
August 17 @ 09:00

-

August 18 @ 16:30

August 19 @ 09:00

-

August 21 @ 16:30
Upcoming Events
August 17 @ 09:00

-

August 18 @ 16:30

August 19 @ 09:00

-

August 21 @ 16:30
News
Admin
2020-04-10T12:59:50+01:00
Admin2020-04-10T12:59:50+01:00
Your Guide to Cybersecurity Standards The ISA Global Cybersecurity Alliance's Advocacy and Adoption work group has overseen the development of a brand new, user-friendly overview of the ISA/IEC 62443 series of standards. "Quick Start Guide: [...]
Admin
2020-03-29T22:35:41+01:00
Admin2020-03-29T22:35:41+01:00
We encourage you to visit the official blog of the ISAGCA, "Building a Resilient World: Practical Automation Cybersecurity." Read about; Digitalization: Time for Some Straight Talk in the OT/ICS Community Understanding Automation Cybersecurity Standards COVID-19 [...]
Admin
2019-09-11T20:34:10+01:00
Admin2019-09-11T20:34:10+01:00
IEC 62443-3-3 System Security Requirements and Security Levels documents the seven foundational requirements for achieving robust system cybersecurity. These requirements can be applied to integrated industrial automation and control systems (either implemented in-house by an [...]